I've been thinking about seriousness lately. How serious I have become as an adult and how uncool that is.  And before you know it – WHAM – the iconization of adulthood pops up in a movie on the TV screen: Neighbours. It's a movie about young parents who live next to a frat house – trying to stay cool, but are anything but. Judging by the cover, I probably never would not have chosen this movie if my mind would have been turned on, but like so often, after a long day of work- a few hours of the kids being all over & close to ripping each other apart ("I said no more shooting with the nerf gun inside!!")  – and after putting them to bed, my will only gets me to the sofa and I'm too braindead to make any kindof decision so this movie seemed just as good as any.  It's actually pretty annoying that Rose Byrne, that delivers a great performance in this film, isn't even on the cover:
(Spoiler alert: its not about two dudes! Gosh… You would have thought we have had this conversation already. -> check out The Headless Women of Hollywood.  Yes its a thing:
The more I think about it actually, the more it pisses me off!
The cover should have been more like:
(And I have a feeling Rose might be annoyed at it too, as she says she would much rather play the guy in all those scripts she get sent – as they get all the funny bits.)
The movie actually captures this 'fun =young' vs 'parenthood=seriousness' vibe. The parents are not supposed to be cool. Except that they are super supportive of each other, have sex all the time and handle parenthood like aces – so if that isn't cool, I don't know what is. They haven't given up on silliness and the mom is not everyone's mom like in every other movie- she also gets to be stupid and funny- so hurray for that. Nevermind that she doesn't seem to work and that the father has an invisible job at an invisible place. It's not a perfect movie – but it addresses things I can identify with.  And then, I just "happened" to see Neighbours 2:
 vs. 
Suffice to say that some stereotypes get totally busted in that one. .. especially among the sorority sisters (left). Again the movie poster could have reflected that – but again – its about 2 dudes (right)
To sum up : adulthood feels a bit like this: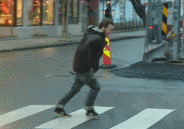 …the wind keeps blowing but you keep on going.
Like asking yourself constantly if you're doing the right thing. Are you too hard on your kids? Are you too loose on their Ipad use? Do you hug them enough? Are you performing well enough at work? Can you really afford to live the life you like? Did you remember to tell the hubby you love him? (You think about it often but forget to say it). And what about your parents – neglecting them much? Jeez, you just forgot it was your best friends birthday last week – do you send her a text now or just ignore it? Do you look like a tramp in those clothes? Will your lack of will to do sports mean you won't live as long? Why did you eat cake at 2 pm (and 9pm)? When was the last time you went to a party & danced? Oh, well it's not like you're gonna go tonight, its like 10 pm! Know what I mean?
And then, you're almost 39, inspired by a movie with Jack Efron.
What happened?
At least – no one will accuse me of being miss serious watching that movie.