Talking about twisted, agent Mulder and Scully are not the only ones that can make a comeback! Ok, its been 2 years since my last post but it's not like I stopped having opinions. My Twitter feed, countless facebook & Linkedin posts can attest to that (says the girl, not without a hint of shame in her voice). Yes, I have been busy but not necessarily with the right things. Sure, I've bought a house with the hubby, the boys have started school but to tell you the truth, I gave up on this blog when I joined the company. I'm not sure why exactly, but I think I was afraid I wouldn't be able to write as freely as I wanted. That's what a big job can do to you, but my fears were baseless. If the tagline of our campaigns can be "Come as you are, Do what you love", I'm sure there is space for a feminist who loves writing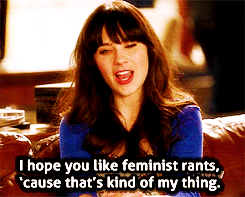 There are so many topics I want to address in more than 280 characters or that cannot fit in a facebook update – I want to write about power, leadership, death and about miscarriages, about joy and injustices, about powerful women (and powerful men… but the female stories need to be written), about things I talk to my girlfriends about, about things I see and about politics, education and emotions. But  what I am interested in most of all is gender equality on all fronts.
Its also funny to revisit my drafts of posts that were never to be:
So much has happened in this short amount of time, technology makes alot of things easier, but also many things much harder. There is only a limited amount of time in the day to have conversations, so why not use some of my time in the digital space to continue, reflect or recount those conversations?
I also realized that I hadn't started this blog to save the world (hey younger me: Ambitious much?). Then I wrote to save the reputation of feminism (still a worthy cause) but today I also write to save myself. Writing makes me happy. And if I've learned anything, it's that you need to do more of the things that make you happy!